We've all been raised with the common sense that breakfast is the most important meal of the day.
It kick-starts our metabolism, it gives us energy throughout our day, and it supplies important nutrients to keep us healthy and strong feeling.
When I became a mom I had all these ideas of how I would be—I was going to just fix all these awesome nutritious meals, my kids were going to love vegetables, and we'd all wake up early and in time to eat a large meal of pancakes, fruits, complete with a large glass of milk.
Well that little dream was shattered when my first kid would only ever eat rice and nothing else. I could never get out of bed early enough. And I often went without breakfast just trying to get my daughter to eat hers.
It wasn't long before I knew I needed a different game plan.
Now after about 15 years of this I can confidently say what has worked for me and hopefully help you all out.
Tips
Most of these recipes are meant to be done before-hand. It's always a good idea to prep your meals the night before. Make sure you have your freezer items in the fridge for thawing.
Always make extra of everything so that you'll have plenty to freeze and use later.
Always have basic things in the fridge and freezer you can use. Example: milk, kefir, yogurt, fruits, frozen fruit, frozen burritos, oatmeal, etc. It also follows to have your basic ingredients such as flour, sugar, eggs, milk, etc in your house just to make things easier on yourself.
Making a meal plan for the week and preparing/making everything in advance can really save you time and money!
Table of Contents
 Smoothies
I have an awesome article on smoothies I love for my family.
These are great because I can freeze so many of them and let them thaw in the fridge the night before I need to use them. Then it's a simple pour and drink—instant yummy nutrition!

Check out the article here for great recipes!
Peanut Butter and Granola Wraps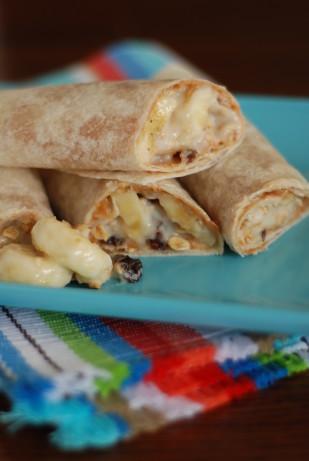 Easy-peasy Recipe!
Spread peanut butter over two tortillas (leave about a 1 in. border)
Mix banana, granola, yogurt, and honey all together into a bowl.
Spread the mixture onto the tortillas and then roll them up into a wrap
These store pretty well in saran wrap in a lunch pail with an ice pack.
Breakfast Egg Roll 
I love to make these before-hand, freeze them, and then throw them in the microwave on the morning we don't have time. They are tasty!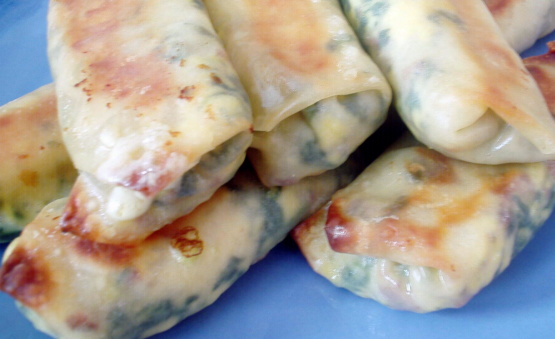 Half dozen eggs
1/3 cup milk
1 tsp garlic pepper seasoning
½ tsp cayenne pepper
10 oz frozen chopped spinach (thawed)
4 oz sausage (I use turkey or veggie bacon)
8 egg roll wraps
1 cup cheese (shredded is easiest)
4 tbsp asiago cheese
Chopped peppers (optional)
Preheat oven to 425 degrees F
Put eggs, milk, and pep
Grease a large skillet and set it over the stove at medium-high
Whisk the eggs, milk, and peppers into a bowl and then pour into the skillet. Add spinach and cooked meat when it is mostly scrambled and mix them together
Remove mix from burner
Place 1/8 of the mixture on each egg roll and then desired amount of cheese (about 2 tbsp shredded cheese and ½ tbsp asiago cheese)
Wet the edges of the egg roll lightly and then fold in the sides and roll them up tightly
Place the egg roll into a greased backing dish
Bake for about 8 minutes then flip them to the other side and cook another 8 minutes
Should be golden and crispy when done
If freezing: let them cool and optionally wrap them in saran wrap individually. Collect them in a gallon bag (I make quite a few at once) and freeze. I will place some in the fridge too because I know we will eat them soon. I will thaw them the night before so we can quickly microwave them in the morning and eat.
Berry Crumble Overnight Oatmeal
These are delightfully yummy and super easy! Great way to cook your oatmeal and still get it on the fly.
Recipe/Instructions: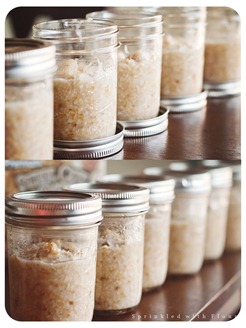 Oatmeal
1 2/3 cups oats
4 cups water
Pinch of salt
1 ½ cups mixed berries
¾ cup milk
6 tbsp sugar (optional)
Crumble
¾ cups all-purpose flour
4 tbsp chilled butter
2 tbsp brown sugar
2 tbsp sugar
Putting it together
Get half-pint/pint sized mason jars
Boil the oats, water, and salt in a pot and let simmer for 3 minutes then take off the heat
Pour the oatmeal into the jars and seal the jars with their rings and caps and leave them overnight
The following morning put all but one (or however many you need) of the jars in the fridge. Open the ones you need and stir it up, microwave for about 2-3 minutes and add anything you might like such a milk or honey. I especially like adding granola and fruit. Very quick and easy and better than plain old minute-hot cereal.
If you are using the crumble: cut the chilled butter into the flour. It should start looking like crumbs. Stir in the sugars and a pinch of cold water. Stir again until you get good crumbs. Put in freezer for about 10 minutes. Once they are solid you can move them into a bag. This way they are easy to put into your oatmeal in the mornings you want it quick. So if on a morning you want the crumble and have time for it, once you put the crumble over the top you can put the cups on a sheet pan and bake at 400 degrees F for about 10-15 minutes. It should be pale golden in color when it is done. This does take a little extra time but if you do have the time it is very tasty and a nice touch.
Blueberry Yogurt Oatmeal Muffins
These muffins are delicious and have good nutrients with the berries, oatmeal, and yogurt. You've got good protein and fiber in there! These are a favorite of mine.
I make them over the weekend, freeze them/thaw them when needed, or just refrigerate them. They are great breakfasts, on-the-go snacks, and they pack well in lunch pails.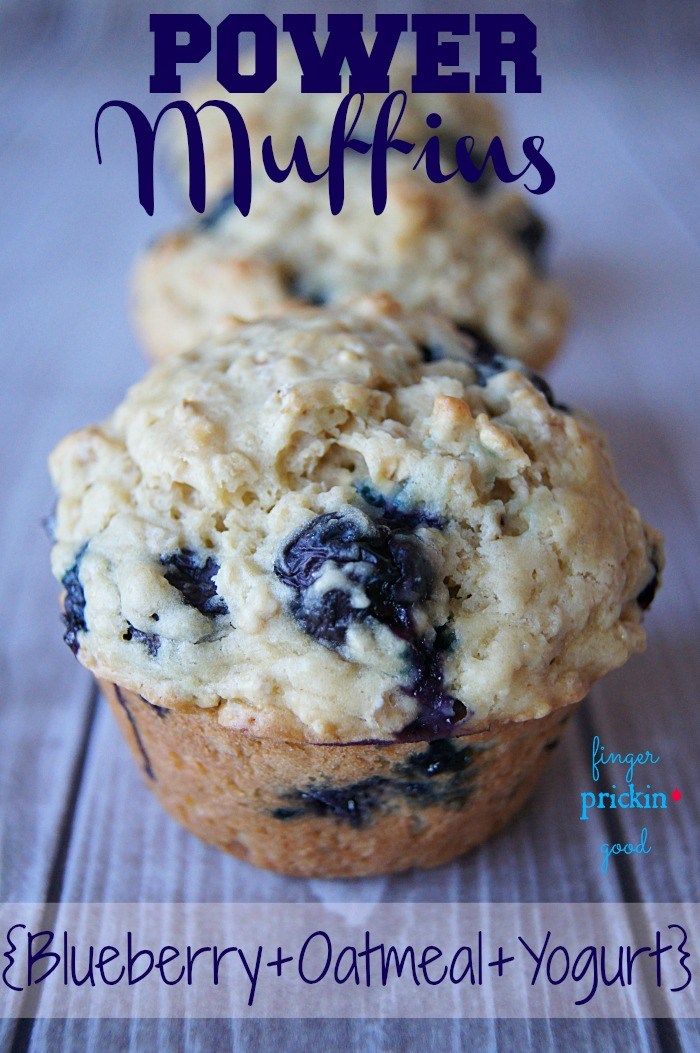 2 cups flour
1 cup oats
2/3 cup sugar
1 tsp baking powder
1 tsp baking soad
½ tsp salt
1 ½ cups Greek yogurt (my favorite, though any yogurt will do)
2 large eggs (beaten lightly)
4 tbsp melted unsalted butter
1 tsp vanilla extract
1 cup blueberries
Preheat oven to 350 degrees F
Grease muffin pans
Put flour, sugar, oats baking soda, baking powder, and salt into a bowl and stir
Put eggs, butter, vanilla, and yogurt into a second bowl and stir
Combine the mixtures and then put in the blueberries last
Pour the mixture into the tins and bake for about 20-25 min. or until they are golden or they spring back up when you touch the tops.
This recipe makes about 12 muffins
Egg Muffins
My kids love these! Like anything else they're super tasty when I first make them as well as after being frozen. In fact, I make so many of these my freezer always has them in it because my kids love them so much. They'll pull them out as an after school snack too.
They are very filling and are great with sriracha, ketchup, salsa, or whatever you and your kids feel like.
I also like how versatile the recipe is. You can really add anything you'd like to supplement it.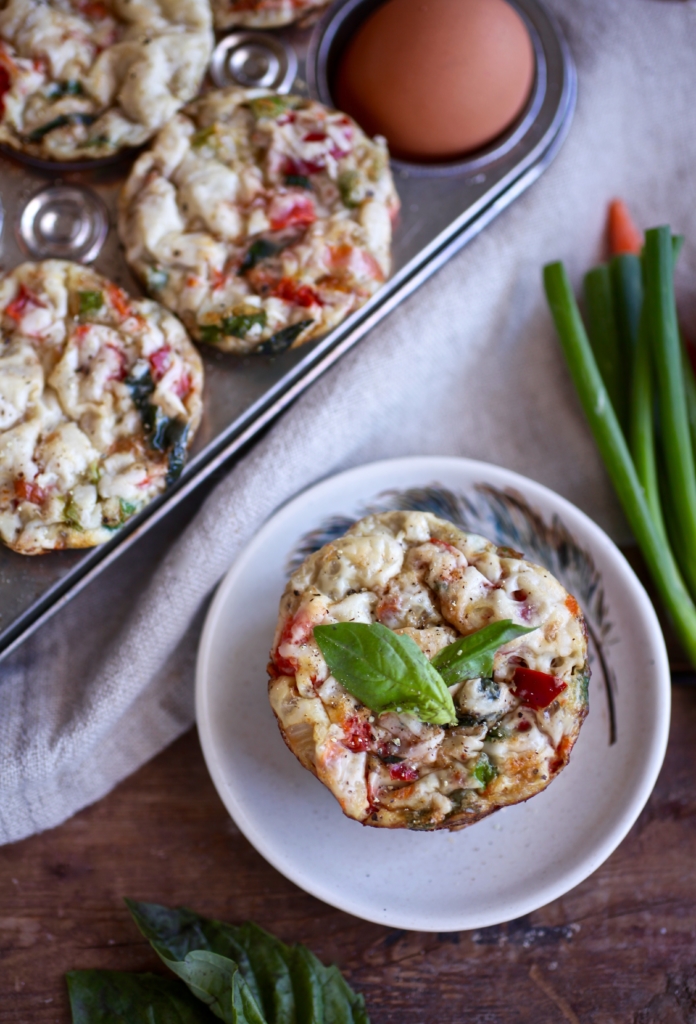 Olive oil
2 large green onions chopped
2 shredded medium carrots
½ red bell pepper diced
¼ cup basil leaves
¼ tsp salt
¼ tsp pepper
6 eggs
¾ cup egg whites
¼ cup shredded chees
Preheat oven to 375 degrees F
Grease the tins with the olive oil
Mix veggies and basil in a bowl
Fill each tin with 2/3 veggie mix
Mix/whisk eggs, salt, and pepper into a bowl and then fill the rest of the tin with the egg mix
Top off with cheese
Bake muffins for 25 min. or until slightly brown and risen
They keep in the fridge for about 5 days—freeze them for a longer shelf life
Oatmeal Waffles
In case you haven't noticed, I really like to put oatmeal in everything. They are healthy for your heart and packed with fiber. It's a great way to add in more nutrition to your recipe.
These are great to make on the weekends (and make plenty extra) and then freeze for the week. It's easy to pop these frozen waffles in the toaster for a quick, nutritious breakfast in the morning.
You can also freeze the mix in the freezer if you ever have extra. Simply put it in the bag and freeze, break out when you have the time, let it thaw, and then cook them up!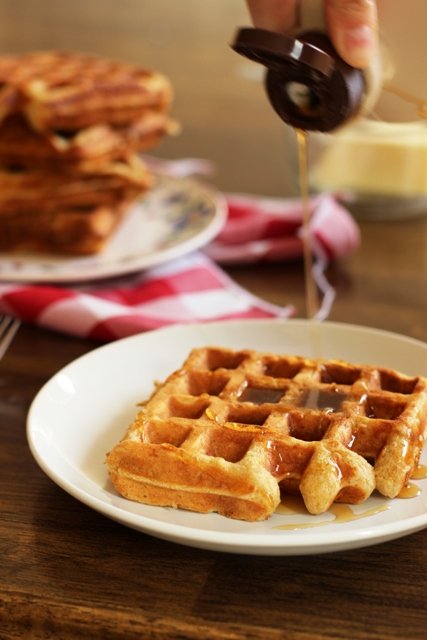 2 cups buttermilk (yogurt and milk or combo of both work well too)
½ cup oil
3 eggs
1 tsp vanilla extract
2 cups whole wheat flour
1 cup oats
1 tbsp baking powder
1 tsp baking soda
1 tsp salt
I also like to add berries or bananas to the mix. So tasty!
Heat up your waffle iron
Mix the ingredients together in a bowl in the order listed and fold to combine
Bake it up in the iron
Freeze the waffles for future breakfasts. I like to make sure I have fresh fruit or thawed frozen fruit for the morning so we can get some antioxidants with the fiber. It's a super-fast breakfast when all you have to do is toast them.