Hey Smart Moms!
Today we are going to talk about going green.
Solar energy is my favorite child in the green energy family.
I just think it's so neat how much energy is possible from our essential star!
The sun powers enough energy onto our earth in an hour to satisfy our yearly global demands in energy! (1)
How does solar power work?
Most people are aware of how solar power works because of the popularity of solar panels. Especially since solar panels are now so affordable for families.
I highly recommend looking into getting solar panels installed on your roof! It can save your tons of money a year!
The sun beams down onto solar panels with photovoltaic cells. When sunlight hits the semiconductor materials the cells are made of, electrons are loosened from their atoms. The electrons travel through the cell and create energy.
Currently these cells are about 22-23 percent efficient—meaning it converts about 22-23 percent of light hitting the cell into electricity. The efficiency of common rooftop panels are around 15-18 percent and the pricey, efficient ones such as the cells on satellites are around 50 percent efficient. (3)
Of course, even though this seems like it wastes more than it converts, our cars don't even use all the energy it converts. Our bodies don't either. In fact, most energy is lost in conversion in our world. But it still works! We still harvest enough to power our world or run our bodies.
Active solar systems are those which use devices to convert the sun's energy into a usable form of energy. So anything that uses mechanics or electricity to convert and distribute. An example of this would be the photovoltaic volts on panels.
Passive solar systems are those which collect or store the sun's energy without the use of mechanics or electrical devices. An example of this would be heat absorbent materials on walls of buildings that collect heat through the day which is then released at night to keep the building warm.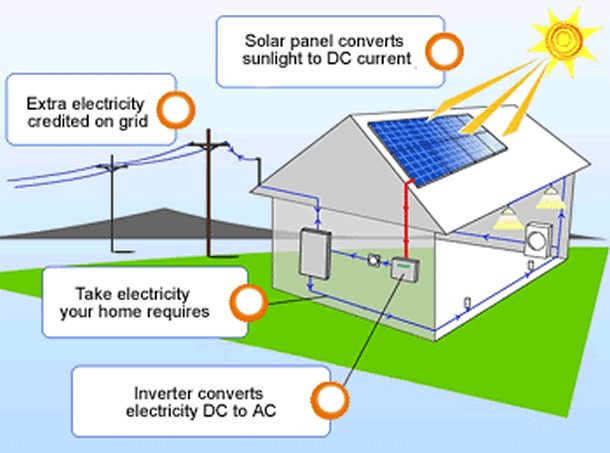 What can solar power be used for?
Solar power is versatile and fairly easy to place and distribute.
It can power anything from satellites to homesteads deep in the mountains. It may even be able to power cars soon!
It's an inexhaustible source of energy (until the sun dies out of course but we won't need energy then anyways!). And its pollution free!
How are solar plants developed?
Sites for solar power plants are decided with legal counsel, financiers, and engineering firms. Access to water right, land rights, and transmission are all an important part of the beginning stages of plant construction. (2)
In fact, high-voltage transmission lines are a key point for the development of solar power plants as they are necessary in moving the electricity from where it is gathered to where it is needed.
What are potential problems?
While solar power is inexhaustible it can still be a bit cumbersome to harvest at this point.
It doesn't work at night at all or during stormy/overcast days very well. At that point it must rely on stored energy in a battery.
It can also take up a large area in order to get the amount of energy that is useful to us on a broad scale.
It has also been typically very expensive for us to use and for the every-day person to install for their own personal use. However, this has been changing quickly (see below).
So why solar energy?
Solar energy is quickly becoming a very affordable green energy solution for the every-day person, which can in turn save us thousands of dollars over the years.
There are many programs in which you can get solar panels installed on your roof for free so long as you contract with the company for 20 years.
Now that might seem like a long time commitment, but really do you ever switch your energy company now? I didn't think so. We typically just stick with the same company anyways so a 20-year contract is not that big of a deal especially when you consider the savings.
Solar energy also gets a lot of tax incentives so it is becoming more common as well as efficient as it grows.
Despite the costs, solar electricity often pays off the higher costs within five to ten years. (1)
Additionally, like all green energy, solar power doesn't pollute and cuts down on greenhouse emissions. It is also virtually noise-free and a limitless resource.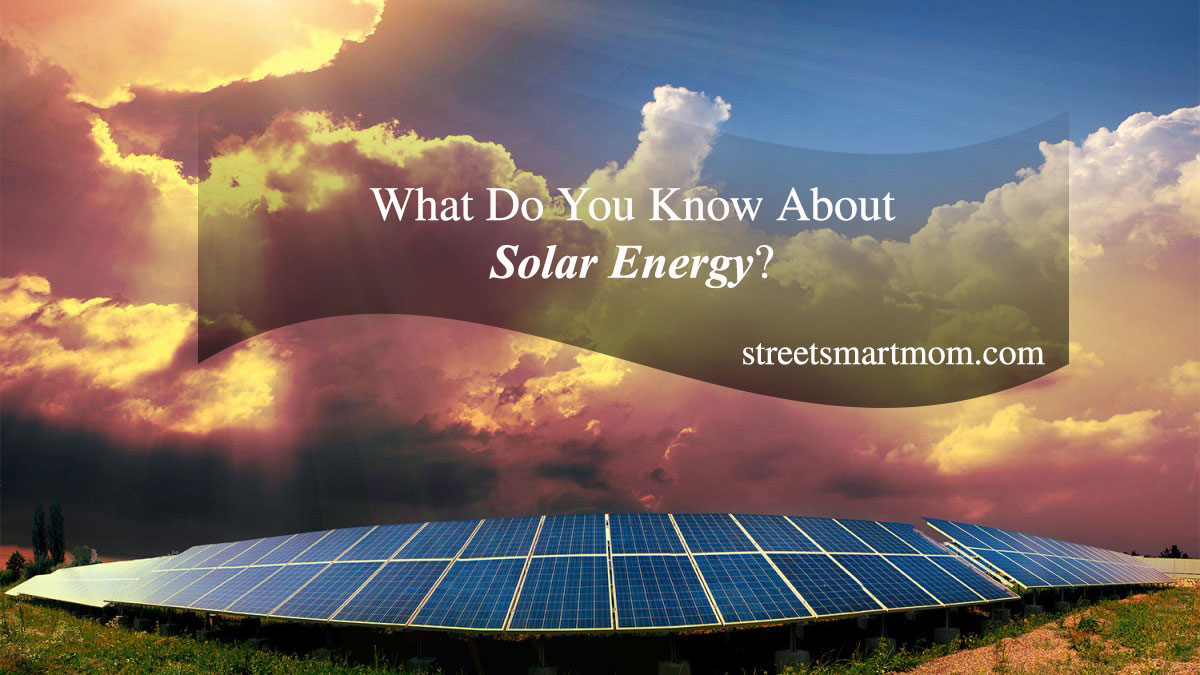 Sources/Resources:
(1) http://environment.nationalgeographic.com/environment/global-warming/solar-power-profile/
(2) http://www.seia.org/policy/power-plant-development
(3) http://www.scientificamerican.com/article/how-does-solar-power-work/
(4) https://www.sciencebrain.com/article/solar/energy