Your skin is the biggest organ on your body!
It's important to take time to take care of it and you.
Not to mention, it just feels good. Come on, mama. You need to spend some time on yourself.
I know it's hard. As soon as you shut the bathroom door there are little fists pounding on it, or fingers reaching from under the cracks, or murderous screams as they turn on each other without your guidance.
It all starts to feel a little too much like The Shining when Jack Nicholson breaks through the bathroom door with the ax, announcing his arrival with, "Heeeere's Johnny!"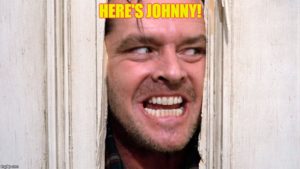 But no matter the horror, self-care is essential.
So here's a quick, 10-min wind down beauty routine. Take care of yourself then get back out there before they murder each other.
Or, even if they're now in bed and you have some quiet time, this short routine keeps it simple enough that you don't fall asleep on the toilet or floor before you make it through.
Step 1: Remove Your Makeup
Something as simple as just using some wipes or a cleanser can go a long way for your skin.
And I always feel so much better waking up in the morning without the mascara all over my under-eye.
I like these super-simple Burt's Bees Wipes 3-in-1 cleanser. They've got good ingredients and they're easy to use.
Step 2: Clean Your Skin
On hard nights, sometimes all I do is those wipes above and a moisturizer. But you got ten minutes here!
Any good cleanser will do. Rub it in, massage your face, and take some time. Wash off with a warm rag (I always like to inhale deeply as I find it soothing).
I love it Cosmetics. I find them to be affordable, quality products, and I noticed a difference in my skin when I started using them everyday. I like using their Confidence in a Cleanser product.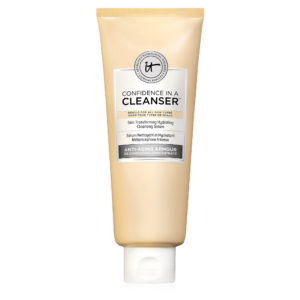 Step 3: Face Mask And Body Moisturize
Ok, so this might stretch the time a little, so feel free to skip this step. The first two steps don't take me that long though, so I'll slip this on while I spread some body butter/oil on.
I'm sure you've heard a lot about Korean skin care. I know I have, so I looked into a bit and found a site that I enjoy–Soko Glam.
I haven't ordered a lot, but I intend to experiment more. (I'll let you know). But they have some masks on here that are highly reviewed and look great.
Ulta has some great masks to try as well. I enjoyed using the TONYMOLY red wine face mask I bought from there.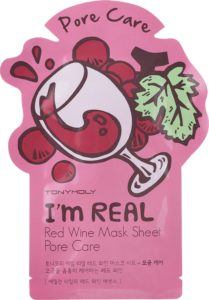 While masking (be sure to make creepy faces at yourself, that's always fun), I lotion my whole body with a favorite lotion.
You're going to laugh when I tell you this, but I swear by it…I freaking love Fiebings Udder Balm for my body.
I live in a very dry climate and I have dry skin. This balm has been one of the best moisturizers I've ever tried.
Step 4: Absorb Moisture–Eye Cream and Moisturize Face
While my body is absorbing that moisture (don't put clothes back on too fast…that sticky clothes feeling is so yuck), I will take off the mask and follow that up with a typical moisturizer or a night cream.
My eye cream is it Cosmetics Bye-Bye Under Eye. I've used it about 6 months and I really like it. I've absolutely seen a difference in the glow and health of my under eye. And for the price-point, I'm impressed. Oh, and it lasts a real long time.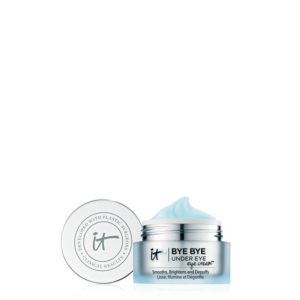 My moisturizer is it Cosmetics Secret Sauce, Cetaphil Moisturizing Lotion, or Origins Drink Up Overnight Hydrating Mask.
I use them depending on which one I need. The hydrating mask isn't a typical mask; it's more a heavy moisturizer that works overnight. Dry skinned people will love that though I've heard it's too much for those with more oils in their skin.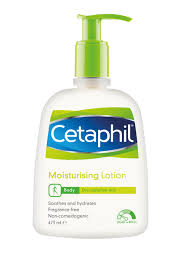 Step 5: Finish Up
This will be a little more flexible based on what your routine will look like.
Mine is to slip into pajamas. Important note here mamas–wear comfy–but also wear something that makes you feel good about yourself. I started wearing matching sets of soft cotton or silk for pjs.
I know it sounds extra, but it makes me feel put together, comfortable, and even sexy sometimes.
Then I'll dab some Bath and Body Works Aromatherapy Body Oil on my arms, wrists, neck and behind ears. I use the Sleep Lavender and Cedarwood oil before bed as it really calms me down and gets me read to go to sleep.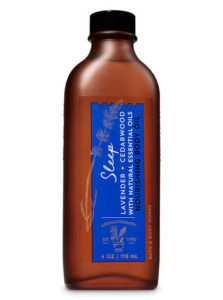 It's heavenly! Aromatherapy really works for me.
So there you have it! I can do this easy beauty self-care routine in ten minutes (a little longer sometimes depending on what I want to do). It's flexible, so feel free to take-away and add your own steps. Do what works for you!
Note: Just a quick note/disclaimer. These are products I use for my skin. They may not work for you. And I have not been paid to promote any of these things. It's all just my opinion! Sometimes you have to kind of play around with things.
Go into an Ulta, Sephora, or other beauty store; you can usually find a pro that can help you find some products to try. Hopefully this will give you an idea of what to look for and use though!