TLDR:Today we talk about some of the pros and cons and how to make the best decision for you and yours when it comes to continuing education
Hey, Smart Moms!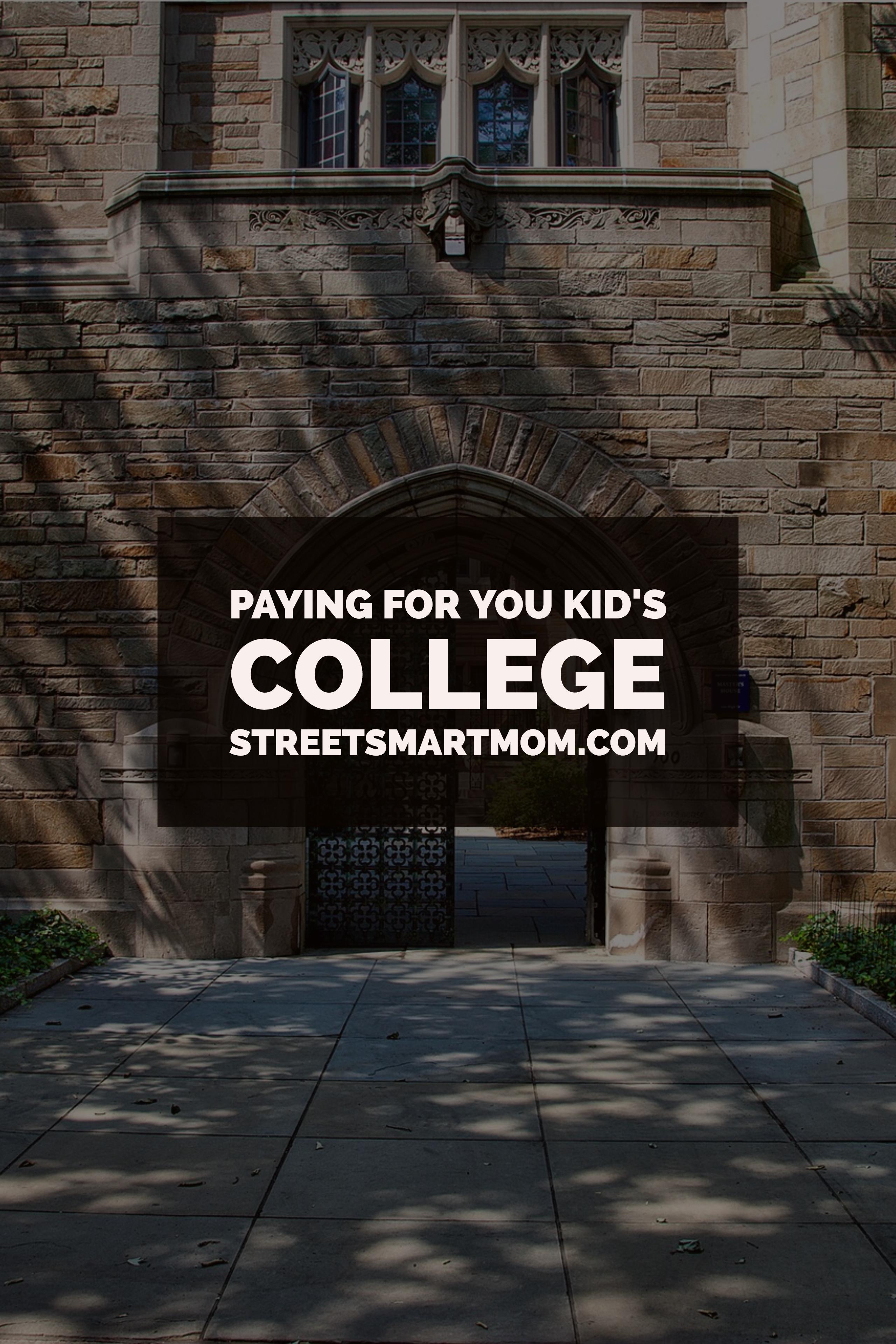 The decision of whether to go to college or not seems to be a hot topic in our day and age.
What with the cost of tuition and books constantly on the rise, more people are looking at different alternatives.
It seems like the old common sense advice—college is necessary to be successful—seems to be less relevant.
So my question…well, is it worth it? Furthermore, is it worth it to save up for my kids' college?
Well, I'm a college graduate. I loved my experience. I loved learning, I loved the education beyond just learning a skill, I loved the networking opportunities…Universities can be a great way to get us out there in the world and connect us to amazing travel, leadership, and career opportunities.
As much as I loved my experience, I also had friends who equally loved their college free experience. They felt they had a different calling that didn't include instruction at a university.
And I don't think people NEED college. Hey, if you have a calling, you know what to do, you don't need further assistance with college, then jump in! Do it!
But seriously do it.
The worst is when you have some "friend" slamming about how much a waste college is and how stupid people are that go and play into some government scheme. And then that friend is perpetually doing nothing with their lives. They aren't following some other dream or plan. They're just wasting away at some crap job.
And no, not because they don't have other choices (I know some people fall into this category. I've fallen into this category at some points), but because they're just lazy.
They're lazy, they don't want to go to school, and they want to make everyone else feel stupid because they feel bad they didn't challenge themselves with anything.
That's what I can't stand.
So I guess my personal opinion on this is do what you want. Do what makes your dreams happen. Challenge yourself and don't let life and all its opportunities pass you by. It doesn't matter if you use college for this or not if you've got plans and know how to do them.
For example, 14% of Google people have never gone to college (and Google people are very successful, I think we can all agree). (1) Google is tough to apply to, tough to get a job with, and one of the most renowned companies in the world. You can get a job there without a degree.
Buuuuut…the people who got jobs there with and without a degree are some of the most driven, smart, know-what-my-dreams-are-and-what-they-take people. They weren't the people who stayed happy with their fast food job in high school and were too scared to challenge themselves. They weren't the college grads that last their umph upon graduation when they realized life wasn't going to be handed to them.
It has been shown that college grads consistently get paid more and they have a higher employment rate. (1) However, 40% of people who end up going to college don't graduate with a degree within six years. (2) This seems to point to a couple things. Like maybe college is too much money to stay on top of. Or maybe kids are finding they want to do something different. Or maybe certain kids just aren't ready for college when they enroll.
I mean, how many jobs out there are more technically based…or are something you could learn over an internship without years of college and so much debt? There are quite a few!
Perhaps it comes down to the fact that employers went through college and want to see the people they hire also making that sacrifice. Maybe it says something to them about a potential hire's work ethic, their ability to stick hard things through, to invest in important things. (2) Whether that is true or not!
Some might say that cutting a different path is risky. Finding mentors and developing skills on your own may not guarantee a job at all. Especially in this economy. A college degree may give you an edge.
But hey, graduating with $30,000 in debt and sometimes no job prospects are really risky too! In fact, "more than 44 percent of college graduates under 25 who were area studies majors were unemployed in 2009 or working in a job that did not require their degree." (3) So basically if you didn't even graduate in something that is high economical demand then you're going to struggle to find a job anyways. And even if it is in demand, you might struggle.
I was in this boat. I majored in English and loved every moment of it. The reality of how hard getting a job might be was always real with me through my education. But because I was passionate and because I loved education for the liberal arts, for the education further than technical skill, I went into debt for it. I also believed it might give me an edge over competitors for above mentioned reasons.
I think that bias does exist now.
Will it exist in 50 years? I'm not so sure.
But is college really the best choice for everyone? Isn't it a little silly that we're trying to make one size fit all?
There are a lot of alternatives to education and technical skill, especially with so much instruction online and resources like Udacity and Khan Academy. (3) It is possible to get good jobs and make money without a college degree.
The price of college has pretty much become unbearable and the debt can be crushing…especially if you don't graduate in a degree that there's a big market for or that pays a lot.
And in that way, yes, I think college education has become a joke…a way to abuse young people and crush them with debt before they're even up on their feet as adults in life.
And you know why I think college was great for me and still has value as I talked about it above.
And betterinvesting.org argues that "college graduates tend to get better benefits from their employers, including health insurance and retirement plans. With the economy in flux and foreign competition leaching away manufacturing jobs that were formerly a viable alternative for those not going to college, a degree is more important than ever." (4) So yeah, you confused yet?
I sure was.
Basically it came down to me deciding what was going to work for me and what I wanted to risk. Because they are both risky.
The real questions: is it right for you? Is it right for your kids?
That's for you and them to decide.
Let your kids figure out what's good for them and realize there are two sides of this issue. Don't be like some of my friends' parents and disown them if they don't go to your favorite college or graduate at all. Just support them and encourage them…and definitely, if they're just trying to be lazy, give them a kick in the ass.
Which leads me to whether it's important to save and put away for your kids' college.
Some sources say no. It's more important to put away for retirement or buy a home. You can't get a loan for retirement. You can get loans for school. And college is so expensive really only the wealthy can do it and "many college savings accounts lock you into rigid investment options, leaving your savings at the mercy of a mutual fund manager." (4)
So maybe stay away from college savings accounts. If you want, you could open up a regular savings account (maybe in their name) and save a little for them there. I wouldn't necessarily aim to get all of college paid for them. Put your money into more urgent things. But if you really want to help your kid out when they venture out on their own. Put a little aside in a regular savings account.
Your kiddo will have other options such as scholarships, loans, grants, and whatever federal aid to pay for college. It's not like your savings is the only thing standing between them and success.
My parents couldn't help me, and you know, it was character-building.
Sooooo….to wrap up this whirl-pool of conflicting thoughts…
Remember that there are very strong arguments for and against college.
There are some great sources I've included, along with my sources, that are really great to read through. They go into much more detail than I have.
Remember to do your own research and encourage the same of your kids. Always. It's character-building.
And support your kids in what they decide (with encouragement to work and progress no matter what they do…you'll not support a lazy-butt). If they think college is important, figure out a plan that's going to help them minimize debt. If they think they can do without college, help them learn the importance of self-motivation, mentors, and skill-building to prove that they're just as self-managed and accomplished as a college grad.
And finally, maybe skip grand college savings plans. Put a bit aside to help them out initially if you can, but mostly put your money into things you can't take loans out on later like retirement.
All right?
All right.
We're going to be fine.
(1) http://www.valuesandcapitalism.com/is-a-college-degree-necessary-for-a-good-job-not-always/
(2) http://content.time.com/time/nation/article/0,8599,1967580,00.html?xid=huffpo-direct
(3) http://thechoice.blogs.nytimes.com/2013/03/07/do-you-really-have-to-go-to-college/?_r=0
(4) http://www.betterinvesting.org/public/startlearning/bi+mag/articles+archives/1207mfmpublic.htm
Other sources/resources:
– http://www.nytimes.com/2011/05/19/business/economy/19grads.html
– http://www.huffingtonpost.com/2010/07/23/is-college-necessary-fewe_n_657095.html