TLDR: Any relationship has its ups and downs. Long-term relationships are no exceptions and are especially prone to the refiner's fire. Read today's blog post and gain an important skill-set to make your relationship last.
Table of Contents:
I know I tend to write towards women, typically, but I hope both men and women can learn something from today's post.
As you may or may not know, any long-term relationship is going to hit its share of rocks, pot holes, and speed bumps.
Which is totally ok!
The important thing is you and your partner have a skill set with tools that enable you to make it through the rough times so you can enjoy the good times.
I've compiled a list of things that have helped me in my marriage, and I've included input from my parents, siblings, and friends. They reminded me of some really good points and even taught me a few things.
So let's learn from each other.
Read about my tools and then comment below about what's helped you and your partner! I always love learning different strategies that work for other people and trying them out!
Gratitude
–
I put this tool first because I think it is arguably the most important.
I get sucked into the dark spiral of the stress and complications of life enough that I forget about how many wonderful things I get to experience.
This includes forgetting about how wonderful my husband is sometimes.
When I get caught up in expectations and stress, it's easy to pick at the things I don't like about him—the things that bother, annoy, or just flat out make me irate.
So when I catch myself getting into this trap, I write out a list of things that I'm grateful for (I try to do this daily as it helps me stay out of that spiral). Then I try to focus on all the beautiful things that my husband does for me.
I focus my energy on the good things he does for me…the chores he got done (forget the ones I want him to do), his super-cute smile in the morning, that nice note he wrote, thoughtfully picking up my favorite teas when he went grocery shopping…
The more I think of, the more I can list.
That's the thing about gratitude and positivity. It generates more of the same thing. Before I know it my whole outlook has changed and things aren't so bad.
Drop-Kick the Negativity
–
Negativity has no place in any aspect of your life, really.
But it can be hard to maintain positivity. I believe everyone understands that.
So how do you beat it out of your life?
Be grateful. Focus on the positive. Be in the moment. Inhale. Breathe in this moment. Appreciate this and your breath. Appreciate the sun on your skin or the brilliant flowers in your garden.
Negativity is always going to be knocking. It's up to you to shut the door.
And speaking of doors…work, school, and the everyday minutia of life can really pile on the negativity.
Don't bring it home. Drop it off at your front door and don't bring it home. Your home is a sanctuary for you and your partner (and kids if you have them). Don't pollute it with the negativity of the world and definitely don't dump it on each other.
And don't be negative about your partner. That's only going to feed negativity into your relationship.
Focus on the positive and solutions so you can keep growing together.
Focus on Solutions
This is still kind of about positivity over negativity.
Maybe something needs to change. You have a perceived problem. However, instead of seeing it as a problem or a negative annoyance, try to see it as a way to grow together.
Don't focus on what your partner is doing that is annoying—focus on the solution!
Talk to your partner using non-violent and kind communication to come up with a solution you both like.
When your partner comes to you with a problem get curious together. Bond through creative problem-solving and don't things personally.
I have a hard time with my husband bringing up things that I do that are problematic. Oooo it just boils my blood, because I just want to be perfect. I can be so proud. So this one has been good for me to really work on!
Instead of seeing it as an attack, I now see it as a puzzle I get to solve with my husband.
It's a chance to grow! What's not exciting about that?
Look for the Good
–
Remember all the reasons you fell in love?
Sometimes those reasons turn into all the reasons you're now annoyed with them because negativity has leeched its way into the relationship.
Your partner has a lot of good things about them you adored at one point because you were willing and open to seeing it.
Keep yourself willing and open to perceive all the good in them.
They are a beautiful human being you get to love and know intimately. How amazing is that?!
Whether things are good or tough, look for the best in the things they do and are.
Assume the Best
While you're looking for the best, assume the best.
Are they late for dinner again? Did they forget the milk when you've reminded them three times? Are they watching TV again tonight when you just talked to them about spending more quality time together?
Instead of assuming your partner is out to get you, assume they love you and just got busy or forgetful and they're definitely not just trying to brush you off.
Most of the time other people have different ways of doing things, processing things, and getting things done. Don't make bad assumptions because they're not doing it when and how you want it.
If there's a problem, focus on the solution.
So for example the TV situation above was one my husband and I experienced earlier this month. My first reaction was to seethe. Just look at him sitting there. He doesn't care about me. I just talked to him about how I need more attention and he's just sitting there watching the stupid TV again. Doesn't he even care about this relationship?!
Then I stopped short.
I was assuming the worst. So I changed my inner-dialogue.
He's just relaxing right now. Maybe watching something he wants to watch. He loves me, and I trust that my needs will be met.
I walked away and went to go read my book for a while, my negative feelings disappearing as I gave the situation some time and space.
An hour later he came into our bedroom with a big smile and asked if I wanted to go out for a date night and some one on one time.
If I had reacted to my initial worse assumption, I could have caused a fight and we definitely wouldn't have done anything fun.
Instead I let him have the room to do and act as he will as an individual.
My needs were met and so were his.
Let Go of Expectations
–
I talk a lot about letting go of expectations.
Probably because it's incredibly hard for me to do, but it's super important to do.
Expectations are what we expect or want from life, our partner, our kids, and ourselves. However, it's important to differentiate between desires and reality.
I may want my partner to read my mind and help me out or ask me about my day in a specific way. But that doesn't mean I'm entitled to get it. Once I started to see how many of our arguments started from a sense of entitlement on both our parts, we both got working on letting go of our expectations.
Now we work on letting each other act and be how we will act and be—only focusing on our own behavior and response.
When we have problems or hurt feelings we work towards a solution.
Things are so much more peaceful now that I don't get mad at my husband for not texting me when I want him, and he doesn't get frustrated when I don't say things his way in conversations.
Let Go of the Past
–
You talk about a problem, come up with a solution, forgive, and move on.
There isn't any reason to bring that up ever again.
Of course if there are patterns of abuse or lies, then you have to take more major action. I don't mean to ignore red flags.
But when you've talked about an issue and it's been resolved, neither of you are allowed to bring it up and use it as leverage in an argument.
Leave the past in the past.
No one is perfect and we are all growing and learning.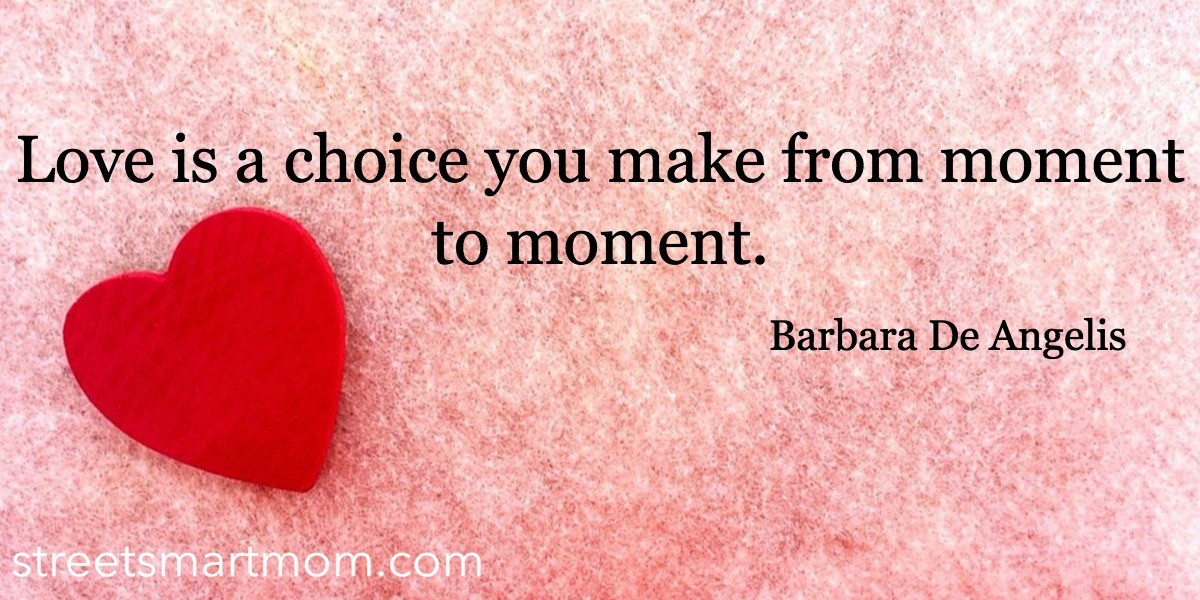 Share and Trust
You can't build a lasting relationship on lies. I feel like the word "duh" is certainly called for after that statement. But some people honestly just don't know. Every good relationship is built on trust.
If you don't trust your partner, you've either got to get that figured out, or you need to end the relationship.
Sneaking around in their email or checking their phone when they leave the room is not trusting them.
If you're struggling with trust, talk about mending that with your partner.
After talking it through, and doing everything you can to repair the trust, and you still can't shake it, chances are you either need help learning to trust in a relationship or your partner isn't trustworthy.
Either way, distrust builds tension and anger–which taxes anyone.
Sharing everything with your partner and not keeping things from them evokes a sense of honor and privilege in achieving a position of trust. We want to rise to the occasion, so to speak. We want to be worthy of that special spot in our spouse's life.
My husband and I are a team. We share everything with absolute trust.
Sure, there have been breeches before and we've had some mishaps along the way. But through forgiveness and problem-solving we have been able to form an unshakable bond and sense of trust in each other.
I can tell you without a doubt, no relationship is going to last without trust.
Compliments
–
Compliments are such a great way to focus on the positive, which is so important in any reltionship.
Voice the good things you see and appreciate! Being appreciated makes the other person want to keep doing things that make them and you feel good.
Compliment their looks. Let them know you think they're sexy, handsome, beautiful, smart, and fun!
The better you both feel and think each other feel, the smoother and happier you will be together.
Eyes, Smile, and Touch
Make eye contact.
Prolonged and romantic eye contact increases oxytocin and bonding between couples. It also makes the person on the receiving end feel important, listened to, and valued.
Smile frequently.
Smiling makes you feel better and puts your partner at ease. It increases the good feelings which increases your bonding and trust.
Touch often.
And do so romantically. Touch playfully. Cuddle the night away.
Make time to touch. Hold hands when you're walking through the store. Kiss her behind the ear. Brush a hand through his hair. Touching increases oxytocin and bonds partners.
Make time to cuddle at night even if it's only for a few minutes. Just taking the time to value and appreciate holding the person you love does wonders for your relationship.
Cut the Small Talk
When small talk becomes your main communication, you know it's trouble.
Small talk is for superficial and shallow conversations and pleasantries. It doesn't have place in a relationship.
Communication is a large block in the foundation of a good relationship. Time must be taken to talk about each other's days, frustrations, happy things, successes, joys, triumphs, and experiences.
It's easy to get bogged down with kids, work, and hobbies to the point you're barely communicating. But there are ways you can fix this and communicate with each other well.
If you need to pencil in communication time, then do it.
If neither of you are talkers, then definitely set some time aside where you both have to take turns sharing new things with each other.
Ask good questions your partner can answer more than yes or no to. Take interest in them in profound ways and watch them just blossom with your attention.
My husband and I really enjoy pillow talk. We get a lot of our best communication in at night when the kids are in bed. So find the best time for you and your partner and get talking.
Even after all these years my husband still surprises me with new facts, ideas, and stories.
Affirmative Listening
My husband was not a good listener when we first started dating.
At first he started to learn through my example, and then gradually we had to talk about how to make it better and what he could do better to help me feel heard and important.
Because that's what listening is about. You help your partner feel heard and important in your life and relationship.
Affirmative listening means nodding your head now and then while your partner talks and interjecting some "uh-huh," "definitely," and "yeah's," now and then (but don't let them sound or be sarcastic).
It means asking questions about the subject they are talking about. Repeat some of the things back to them so that they know you're listening.
Example:
Me: "Hey, babe, how was your presentation?" (I remembered that he had a presentation today)
Husband: "You'll never guess what happened."
Me: *looking at him* "Why? What? Was it good?"
Husband: "Well I did everything like I practiced for you-"
Me: "uh-huh."
Husband: "And I didn't let Andy's smirking get to me. You know how that always knocks me off balance-"
Me: "Yeah, I'm glad. Good job." *Affirmative nodding*
Husband: "And Clark said I did a really good job in the presentation afterwards, and he thinks he may even want to take me to that California business meeting with him."
Me: *making eye contact* "Wow, honey, that's amazing. I'm so proud of you. Did you feel good about how you did?"
Husband: "Yeah, it went a lot better than I thought. But honestly I'm surprised he thought I did that well."
Me: "Oh really, why? Sounds like you were amazing."
Husband: "Just didn't think that I was that good, but I'm really happy he's impressed."
Me: "I am too! Good job, babe!"
Husband: "Thanks! So tell me how your day went."
Ok so maybe that's a little corny sounding. It's based off a conversation that I had with my husband on Monday. One that went well even though I was busy putting away groceries and trying to get dinner ready.
And I promise it is anything but corny in application. When you feel listened to, cared about, and important, then you feel on top of the world.
He was really receptive to my questions and felt excited and heard about his day. Then we made dinner together and more conversations with affirmative listening about my day (which wasn't as good and he was very supportive about it).
So make eye contact, affirm what they are saying by nods, yeses, and repeating part of what they said back at them so you fully understand and they know you are listening. And then have them return the favor back to you.
Fight Fair
Fights are bound to happen. We are only human, after all. And fighting can even be a sign of a healthy relationship.
It's all about how we fight.
Tips on how to fight fair:
Stay on subject. Don't bring up the past or spiral off on new tangents that you think of while you're fighting.
Get to the bottom of it. State the issue clearly and stick with it–talk until there is nothing left to talk about. Do not, I repeat DO NOT leave the conversation before you have settled it.
Don't turn it around. If you're partner says you did something that hurt their feelings don't turn it around and say "well you do that all the time." No, no, no. That just dismisses what they are feeling. Even if they do it as well. Right now we're talking about this one issue and this one time.
Apologize quickly and sincerely. Seriously.
Don't justify. So maybe you didn't mean to be rude and you think your partner is being sensitive. Maybe they are. But you don't get to decide if you hurt them or not. Just apologize for hurting them and don't justify your actions. If afterwards time calls for some explanation, then clear things up in a kind, understanding way.
Don't raise your voice.
Name calling never has a place in any conversation
Don't belittle or degrade.
Make sure you aren't arguing in front of the kids. Ever.
Keep things between you two. NOT you two and your family or friends.
Remember to keep emotions and the situation separate. It's ok for both of you to have your emotions about the situation. There isn't a right or wrong to emotions. But make sure you focus on a clear issue and don't let emotions cloud your ability to let things go or act kindly.
Use "I feel" statements and refrain from blaming.
Take accountability for your own actions and emotions.
Give equal time between you for each other to talk about the issue without being interrupted.
Practice affirmative listening (be extra careful it doesn't sound or isn't sarcastic).
Be willing to learn and grow.
Work on making changes and doing better the next time around.
Learn to laugh at yourselves and lighten the mood.
Hand holding or good touching can help both of you feel more relaxed and less on guard. Be aware of how your body language looks. Don't cross your arms or turn away your body because that shows you're not listening or are closed off to the conversation.
Respect needs to separate or distance from the argument. Sometimes you just need to appoint a time to talk about it after a breather.
Both of you deserve to be acknowledged and validated.
Did I say apologize quickly and sincerely?
Correct any mistakes you make and learn from your fight.
Fight fair and you're sure to rebound and get on to bonding and having fun again very soon. Don't waste time on silly arguments
Adapt
An important thing to keep in mind in any relationships, is that you and the other person come from two different backgrounds. Neither of you have the same thought process or have the same background for dealing with life or seeing things. Once you realize that, you will (or should) have the capacity to be more understanding when you disagree with each other.
And as you grow to learn how to be with each other, don't forget to keep growing and changing together.
You and your partner will change over time. It's a fact of life.
Adapt and rediscover your spouse every time. You get to choose to fall in love over and over again–and as you are changing, it's almost like a new love story every time! It's really quite amazing and besides, it would get super boring if we all stayed the same.
Make Them a Priority
Life can get crazy between taking care of yourself, your career, your kids, etc. Sometimes we just take our spouses for granted.
In the morning I like to think of my husband and what one thing I could do to make his day go better. I know he does the same for me.
We also have a meeting every week where we ask what the one thing is that the other could do to make them feel loved and supported that week.
It's a great way to express needs and it reminds us of what the other wants as far as love and friendship.
Don't leave your love behind. Set aside time to communicate, have intimacy, and date. Make your spouse a top priority.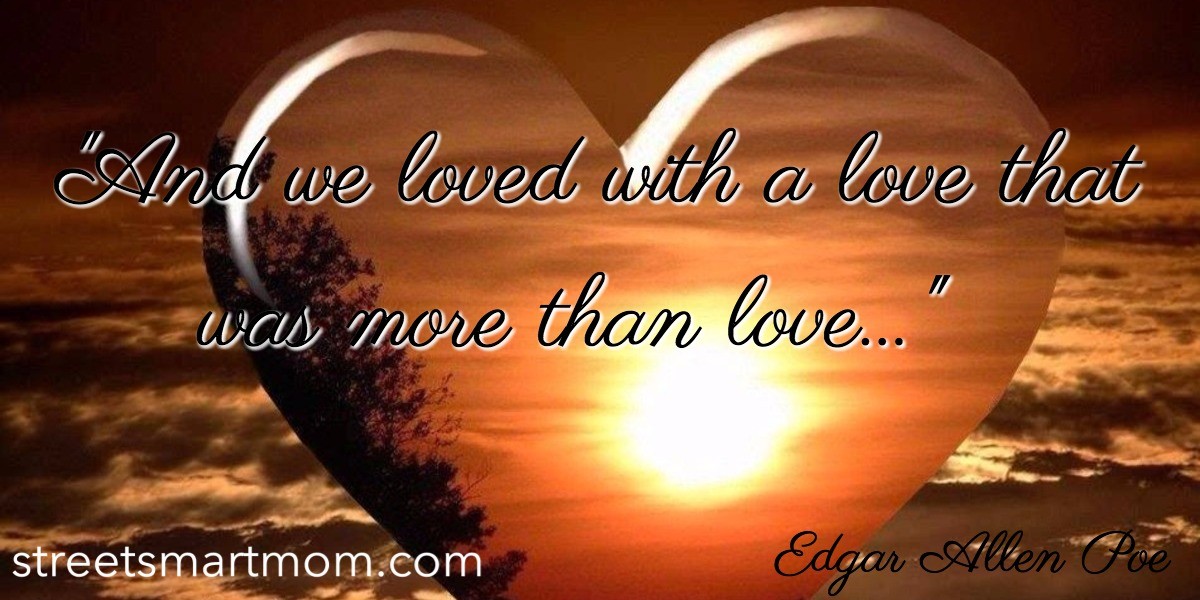 Romance and Wax Poetic
Don't let the romance and excitement die!
My husband and I try to surprise each other with little notes to get-away weekends sometimes. We try to look at it as a perpetual courtship.
Yes, sometime we have to plan out our date-nights and intimacy, and that is just fine. We still make it romantic and fun. What's important is that it gets done!
Whether it's flowers, going out, skiing, or hiking we love to do a little extra to make each other feel special and desired.
It's important in the bedroom as well. Take some extra time sometimes and make your nights special.
I feel like a lot of us really skimp in this department after a while.
Be corny! Over-do it sometimes!
Write little poems (it doesn't matter if you're a writer or not!) and letters to your love about all the things you love and appreciate about them. Take the time to tell them how you feel and all the wonderful things about them.
Here's some ideas to get you started:
Candlelit dinner—classic. Especially if one or the other made it for each other.
Do a class together (yoga, cooking, pottery, etc.)
Love letters. You can't go wrong.
Little texts through the day. Let them know you're thinking of them. Get a little naughty if you want to excite them for something fun later.
Small gifts. Gifts that come out of nowhere can be a lot of fun and very sweet. It doesn't have to be big. Just enough to let them know you were thinking of them.
Whether they are collages or journals photos can be really romantic to look at/through and make an excellent gift.
Spontaneous get-aways or activities are fun and exciting.
Take turns planning dates so that the burden doesn't fall on one person.
Go dancing. Dancing is romantic, passionate, and fun.
Cuddle and watch a movie.
Go to a coffee shop and just talk and enjoy each other's company.
Try a new sport together.
Just get a hotel for the night and get away.
Long, nice massages with aphrodisiac and pheromone oils.

Do Exciting and Different
Anyone who's been in a long-term relationship knows how things can droop and get boring sometimes. That's just the daily grind. It's not your partner's fault, nor is it yours.
Excitement and "danger" mix well with strong emotions. It keeps us feeling alive, passionate, and exhilarated.
And when we experience it with the person we love we attach those strong emotions to them and spending time with them.
They now are what make us feel alive and passionate. We get so excited about their presence and see in them growth and light.
Think about how eyes light up and hearts race and thrills of adrenaline race up and down the spine.
And then all that good adrenaline gets morphed into the relationship.
You need some good shots of excitement in life no matter what, and it's amazing for a relationship.
It's amazing for the individual and helps them break out of the dull so they don't blame boredom on home and family.
It doesn't have to be crazy but maybe ride rollercoasters together, travel somewhere new, risk something together, go sky-diving!
And ultimately just try new things.
All that good adrenaline and excitement aside…individuals should always be fulfilling and discovering themselves in a relationship.
Do different classes, try a new hobby, volunteer somewhere…
Just do different and keep growing as a person. That in and of itself is going to be so intoxicating to your partner.
Be Passionate
I've always been passionate about projects, "doing" things, learning, and animals.
In the first decade of my marriage I found out I was passionate about meditation and yoga.
Lately I have found that I am passionate about health and creating a positive life.
I'm always discovering things about myself, and I'm very vocal about it. My husband says my passion is one of the things that attracted me to him in the first place.
Don't be shy about sharing your fire. It's intoxicating and fun and makes you brilliant.
If your partner can't handle your shine, then maybe they're not the one for you. What you're passionate about is part of what makes you uniquely you. So it should be honored, and embraced wholeheartedly.
And it doesn't have to be big. Talk about the new TV show you're watching and why you like it. Vivaciously talk about the new book you're reading and the new things you're learning. Get heated about politics. Whatever it is, let it burn deeply in your heart, but don't be afraid of vocalizing it.
Of course, always be fair and respectful but don't hide your fire.
Do You
Ultimately the relationship is about two individuals coming together to make a beautiful life together.
It's important to create yourself individually, because that's part of what makes you exciting and new to each other.
I love that my husband has his own things and that he surprises me with new information I can learn from. He loves my projects and that I'm always trying something new. We interest each other perpetually because we are busy doing us and then coming together to build an awesome life together.
Concluding Thoughts
Of course we have our rough patches. We hurt each other's feelings, get annoyed easily, have our constant quirks…
But we love each other. And we know it. And we always work at it.
Really, that's what it comes down to, is work.
You don't just experience love perpetually as an emotion. You choose to actively love someone.
So work at it and love deeply and you'll make a relationship that lasts a lifetime.