Hey, Smart Mom!
We've all been there.
You're about to head out for a night off or to your in-law's family dinner when you notice the white marks under your arms or weirdly streaked on the side.
We've all tried water and we know it doesn't work.
So what does?
Here are some easy tips to use, and you can find most of them around the house!
Baby wipes can really help out. Easy cleaning for lots of things including deodorant marks.
Makeup remover (wipes are optimal but liquid works fine, just don't drench your clothes with it. (2)
Panty hose and dryer sheets. Just rub over the marks and watch them disappear. (1) Panty hose are good to use on delicate fabrics like silk. (2)
Cotton socks (preferably clean!). (3)
Foam covers of a dry cleaner hanger will also do. You know, in case you don't have anything else, and you're in a pinch. (3)
I've typically just used whatever fabric I had near me and that has worked as well. Even the other side of the same shirt or dress and rubbing the smear out.
WikiHow did recommend water but with soap additionally. They suggested using a clean, damp rag and a few drops of soap to scrub the mark out. After a few minutes the deodorant should be out of the fibers. (4)
Keep a magic eraser sponge (found in cleaning section of grocery store) handy. (4)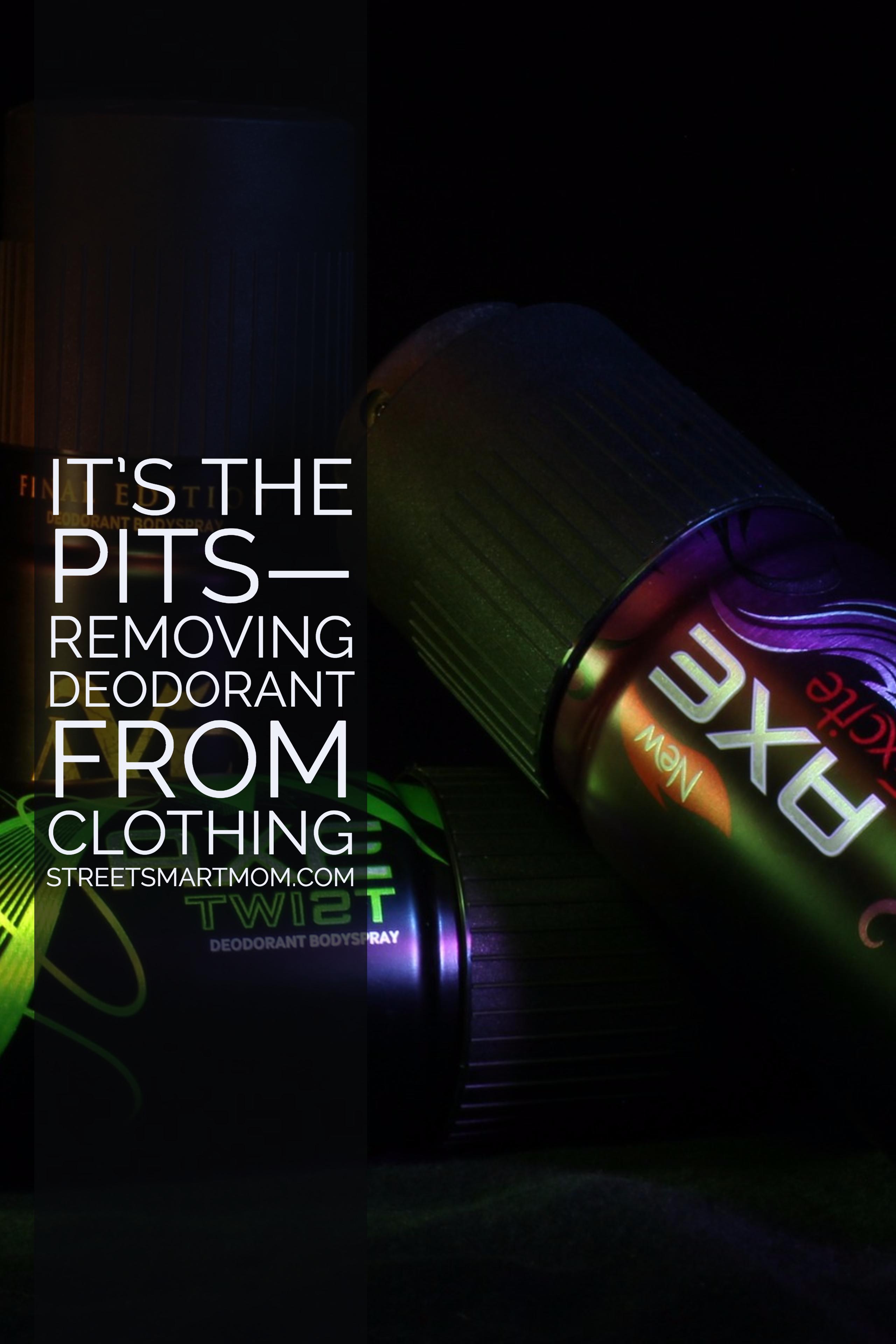 Hope this helps you out of some tight spots without a glitch!
(1) http://www.huffingtonpost.com/2016/02/24/hacks-for-removing-deodorant-marks_n_8917540.html
(2) http://www.youbeauty.com/fitness/11-easy-ways-to-get-deodorant-marks-off-clothes/
(3) http://beauty.about.com/od/fragrance/f/deoderantstains.htm
(4) http://www.wikihow.com/Get-Deodorant-Off-Your-Clothes