Smart Moms,
I know many of you have part-time and full-time office jobs that have you sitting down writing, typing, signing, filing, working your wrist health and posture away.
Fortunately, there are some nifty, easy ways to maintain your health and keep you from cramping up too much.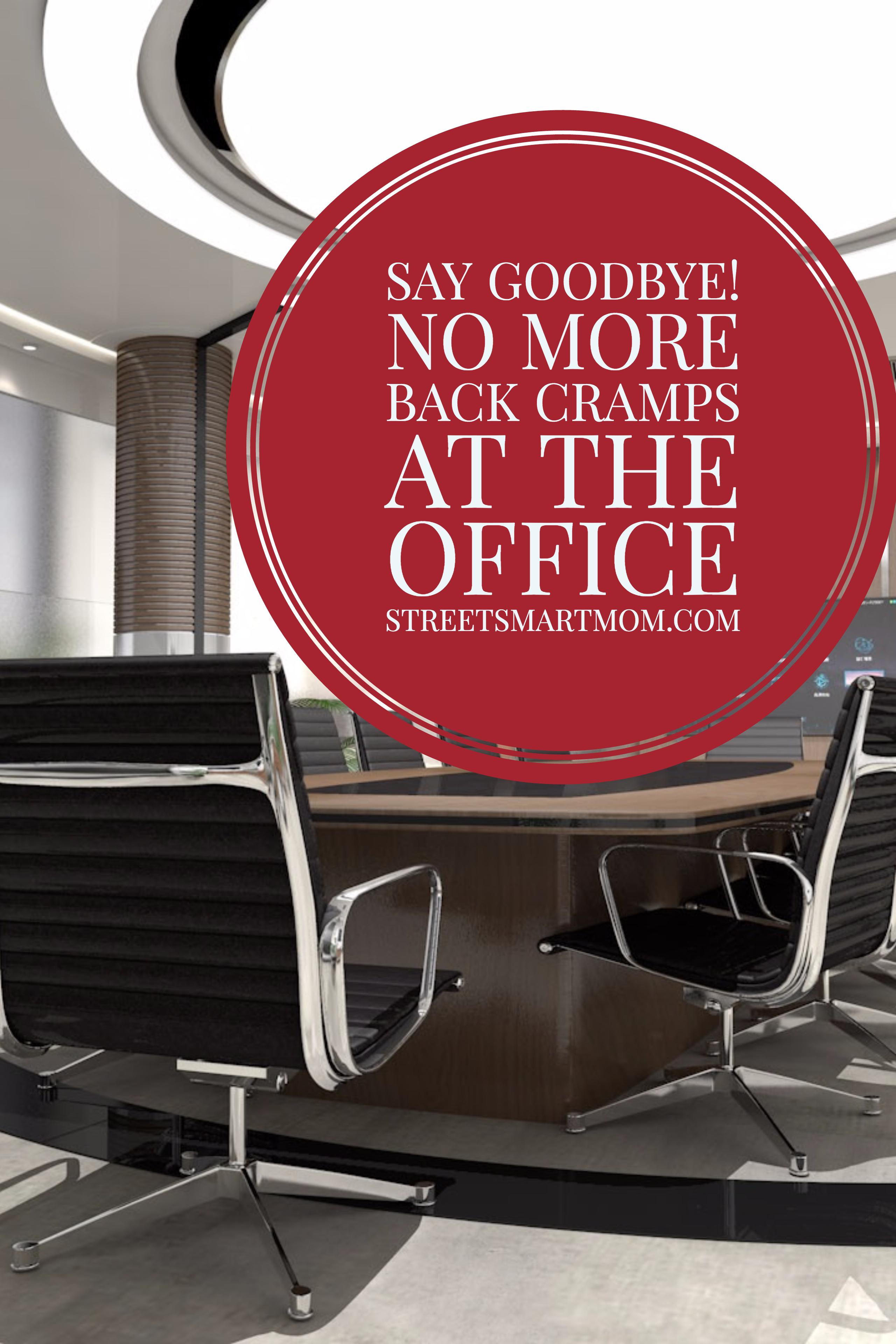 Eat Breakfast
How many times do we tell our children that breakfast is the most important meal of the day yet skip out on it way too often?
I know I'm guilty.
It's hard to remember to take care of myself when I'm running around taking care of kids, working, doing projects, writing, and spending time with husband.
But breakfast is important! A good breakfast can take away sugar cravings, give you plenty of energy, and keep you away from getting quick junk food on-the-go.
Ever since I started doing pre-made breakfasts in the morning I've been on top of getting breakfast for myself. It really takes down my prep-time, and I'm not stressed about getting everything ready for the kids. You can check out my article on easy breakfasts here.
It also helps if I get up a bit earlier than my kids in the morning. I give myself an hour to prepare my tea, read some poetry or meditate, and enjoy my breakfast. Sure, there are days that I just want to sleep. But I find my day goes so much better if I take that time for myself.
Staying healthy at the office begins at home.
Drink Water 
Stay healthy by drinking lots of water.
Water keeps me feeling full, reduces my sugar/salt cravings (makes me realize I'm actually not hungry, I'm thirsty), reduces bloating, keeps digestion regulated, and keeps me feeling good.
I carry a water bottle with me wherever I go. I have a goal of drinking the bottle 2 ½ times a day in order to get my appropriate water needs. A water bottle makes it easier to keep track and it is easily accessible.
Bring Lunch
This always seems like such an annoyance to me.
But…it does really help save money and keep to healthier choices.
I don't know what it is, but I really struggle with wanting to prepare my lunch the night before.
Doing pre-made lunches makes my life a lot easier through the week.
However, there is a lot of times I don't get to that on Sunday, so I am forcing myself to do night-before prep.
Bring plenty of fruit and veggies and pack yourself some healthy, good stuff.
I really enjoy buying some things specifically for my lunches when I do my grocery shopping. I get that special bread or some expensive cheese to make me more excited about preparing and eating my lunches. Kind of spoil myself so I keep eating healthy.
Be Active Outside of Work
You can't expect results just because you take the stairs at work every day, right? Even though I totally wish this was the case.
Make time to work out before or after work. Whether that's a solo run in the morning and some yoga in the evening, or some yoga in the morning and a walk with your sweetie after work, make some time to get the blood pumping and endorphins up.
Working out and balancing my mind and body aways helps me make healthier choices throughout the day. It sets the tone and makes me want to keep taking care of myself. And the endorphins are awesome! I totally get a great energy kick from it in the morning too.
Keep Good Posture
If you work at a computer, you know how easy it is to crane your neck forward. This causes all sorts of back and neck pain!
Make sure to sit at your computer desk with the appropriate posture (the best position for your computer is when your eyes have to look down at it at about 10 degrees).
Take time to roll your neck and shoulders. Do some chin retractions (which is basically pulling your chin back to create a double chin). This helps align the neck and spine and reminds you to sit up straight.
Stand Up 
If you can, get a stand-up desk so you can alternate between sitting and standing.
I use the Jarvis Powdercoat Desk personally. It lifts my computer and books easily—which makes for a smooth transition between sitting and standing.
I love standing desks because you can also do little exercises at them. I'll slowly roll on my toes up to tip-toe as I squeeze up my entire leg and then butt—tighten and hold—and then slowly release it back down. Feels great.
Standing up helps decrease fatigue and helps the blood flow through your body. If you can't get a stand-up desk, at least go for short walks every hour or two to increase blood flow and energize your body and mind.
Get in Exercise
Work in some exercise while you're working. It's totally possible to do!
I always feel more energetic and happy if I do sweat the small stuff when it comes to working out at work. I totally make better health/eating choices throughout the day, and I feel stronger.
And it's a great break from the monotony that starts to build up in an office job.
Take the stairs! Add a slow lift and squeeze while you walk up (I only do that when no one is watching haha!)
In-place jogging can elevate your heart rate for a bit. Kick it up by bringing your knees higher if you want to. I do this about a minute every half hour.
Another reason I love stand up desks. I take it down and then squeeze it up 30-50 times every hour. It doesn't take long and my bottom feels great.
Go for short walks. Get away from your desk and get water or use the bathroom. Take the long way around to drop off those papers. Go run up and down the stairs real quick. Just get away from the desk and stretch those beautiful legs.
Wall-sit. Just put your back against the wall and slide down until your back, bottom, and legs are where they would be if you were sitting in a chair. Then hold for a minute. Feel the burn! This one always hurts but it feels so great afterwards!
Opt for more stand-up meetings! If you can, get your co-workers or boss in on some stand-up meetings or gathering around a stand-up desk to talk and work together.
Lunchtime is a great time to get in any of these work outs. I like to do some 10 squats and then take a bit of lunch. Or I'll do 10-20 leg curls (taking foot back and towards your upper thigh and then switching to the other leg) between bites.
Want to blow off some steam? Shadow box! Stand in place and throw some upper-cuts and jabs to work out your arms and get your heart rate up! Love this one when I'm frustrated.
Tone and stretch your arms doing a lumberjack movement. Pretend you have an axe by resting your clasped hands on your right shoulder and then straighten your arms down when you "swing" it forward towards your left thigh. Repeat on the other side. Do this rep 10-20 times.
Shrug it off. Do shrugs of 15 reps or more if you're feeling really indecisive. Get those shoulders relaxed.
Even if you don't have a swivel chair you can twist back and forth while you engage your core muscles.
Yoga in and Out of the Office
My body gets stiff sitting and working and then sitting and writing and blogging.
True, my projects do help me move around more, but yoga is the very best when it comes to stretching out and taking care of my joints.
I do yoga every morning (as many of you know) and I will often add some in at night if I'm feeling stiff.
I also so some stretches at work while sitting or when I go fill up my water bottle. It helps me stay loose and relaxed.
Meditate 
Meditating is where health starts.
Take some time during your day to focus on nothing or on one of your mantras while you practice mindful breathing. Clear out the stress, detox your life, focus on healing, love, and positive energy.
It only takes 2-10 minutes.
Take the time to nourish your mind and your body will follow.
Take the small amount of time to love yourself and take care of yourself!
You deserve it and your body (as well as your family) will thank you for it when you're more relaxed and energetic.
Street Smart Favorites
I can't tell you how much I love my adjustable desk. I found the Jarvis Electric Adjustable Desk and I would never go back. It's smooth, helps with my posture and back problems, and it's so cute! No more back problems for me while I write these posts. I know it's pretty pricey, but I believe my health is worth investing in.