Hey, Smart Moms!
I love traveling.
The first time I went international was an amazing experience but of course I had some pre-trip anxiety.
Believe it or not, one of the questions that gave me the most anxiety was "what do I do with my phone?! Do I have to get out of my contract? Do I take it? How much is it going to cost? What about emergencies?" And so on…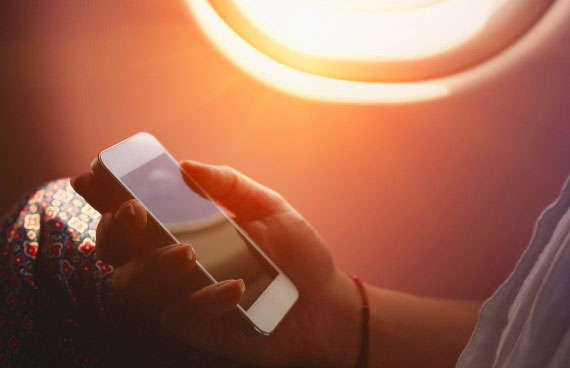 It's important to know what's up so you can save money! Because, trust me, this isn't a department you want to make a financial blunder in.
Whether you need to connect with people back home or stay in touch with your travel buddies,
I've done the research to help you figure out what's best for you.
Let's get this party started.
SIM cards
SIM (subscriber identity module) cards are great if you think you're going to be using a phone a lot while you're abroad.
My sister used a SIM card when she lived abroad for a few months. She bought a cheap phone she was ok with if it got stolen or misplaced. Then, she got a SIM card for where she was living so she could communicate with new friends and her travel companions while there.
She recommends that you do your research online when you're over there to find the best place to contract with. Different places will have varying deals and allowances on talking minutes and texts. So be aware of what you're agreeing to. Locals can also be a great source of help when you're in doubt.
They usually range from $10-$50 and you usually have to buy a new one with each country you go to. This is because different countries will have different plans/contracts/etc. While this may sound like it could add up (which it can) it is still usually much cheaper than international plans or just using your roaming in different countries.
Your phone must be unlocked to replace your SIM card. It's not uncommon for phones to be locked with the company that you contracted with (especially in the U.S.). You may ask your network provider to unlock your phone. Many will do it for you although usually with a small fee.
How to unlock your phone
It is completely legal to unlock your phone so don't be afraid of that. However, if your network provider won't do it for you, it's usually because they want you to stick with only their company.
Resorting to unlocking your phone yourself or through an alternate means will usually void your warranty. It also tends to be a bit of a careful task as you can possibly break your phone if you don't know what you're doing. Honestly, as long as you go to the right source you can easily unlock your phone without breaking it.
Unlocking can also take some time (a week or more) so make sure you plan enough in advance.
Here are some ways to get your phone unlocked:
Ask your network provider to unlock your phone
SIM unlocking attachments can be a great way to go. They are about the same size as SIM cards. They slide into the handset's slot alongside the SIM card coordinating it with your handset. In this scenario your warranty would still be valid because you still haven't technically unlocked your phone.
Codes from the Network Unlock Code (NUC) can unlock your phone (very common method of unlocking phones).
Unlock your phone remotely through your network.
Send your phone to someone who unlocks phones professionally. Might be a bit more expensive but worth getting someone who knows what they're doing. Just make sure to double check their credentials.
If you can't unlock your phone, then look into getting a "throw-away" phone that is already unlocked. This can be a good way to go because it is less stressful carrying around a phone you don't care about when you're traveling.
If you still want to use your phone abroad
If you don't want to go the SIM card route, using your cell phone abroad can still be done. There are international plans (different for every company) and you can also just leave your phone on airplane mode and use Wi-Fi.
What about international plans
While they are more expensive, international plans can be a life-saver if you're on business trips or need to stay in touch with loved ones at home. Each network provider has different deals and rates. They also function in select countries only, so it's important to figure out if your network provides service in the country you are visiting.
American wireless operators use two cellular technologies (GSM and CDMA). GSM is the most common technology used world-wide but the U.S. uses CDMA more often. T-Mobile and AT&T are the two U.S companies that use GSM and, therefore, have the most available countries for traveling (190+).
Call your network provider to make sure of which countries you can get service in.
Here are the basics of the major U.S. phone companies (1):
 T-Mobile: For $65 you get unlimited texting, calls for 0.20/minute, and 6 GB of data in 120+ countries with their Simple Choice plan. The GB roll over to the next period if you don't use all of them. You can also use Binge On which means you get to use streaming services (for Netflix, Hulu, etc.) for free and without the use of high speed data.
 AT&T: They have 3 basic plans and the more you pay the steeper the discounts and the more you get. The AT&T Passport gives you unlimited text messages, $1/minute talk, 200 MB data (overage: 0.25/MB) for $40/month. The Passport Silver gives you unlimited text, 0.50/minute talk, 300 MB data (overage: 0.20/MB) for $60/month. The Passport Gold is unlimited text, 0.35/minute talk, 800 MB data (overage: 0.15/MB) for $120/month. It is best to use their plan when you're leaving for a month because otherwise you have to pay the international plan on top of your monthly plan. If you have it a whole month you only have to pay the international plan.
 Verizon: Usually they take everything case by case. You give them your phone, countries you're traveling to, how long you'll be gone, and how much calls/data/ etc. you need. They'll suit the plan that is best for you. Every country has a different plan. So if you're planning on going to a lot of countries this might be difficult.
 Sprint: They are also case by case. You can fill out your case online (same with Verizon) to see what your best plan would be. Both Verizon and Sprint's plans seem to be very pricey and bloated with factors (they have a 14-day pass that's about $50!).
What about just turning off data and using Wi-Fi
The simplest solution for cell-phones would be turning off cell data and turning on Wi-Fi. If you're still worried about downloads or your phone functioning without you knowing, racking up those charges, then simply leave your phone on airplane mode until you get to Wi-Fi.
Remember your regular plan is not applicable to international charges. You really don't want to accidentally send too many texts or make expensive international phone calls if you don't have an international plan.
Technology is rampant and I have never suffered from a lack of hot-spots and free Wi-Fi in my travels. You can easily use apps to call your loved ones or to even conduct important business calls using the internet.
Skype is a great app for messaging and calling using the internet.
Whatsapp is a favorite among my friends and family. It has a better layout, messaging system, and it tends to run better over less-than- awesome bandwidth.
What apps are the best for travel
As mentioned, Skype and Whatsapp are great communication apps. Additionally, Google Voice and Viber are recommended by some of my travel friends.
Boingo gets you connected to hotspots world-wide (millions of Wi-Fi options) on several devices. This means easier access to calling loved ones or making those important texts wherever you are. Highly recommend!
Google Fi is another favorite that I found out about from my niece. You essentially pay the same rate for your data world-wide that you do at home (usually about $10/GB). Your calls are usually 0.20 per minute and you can send international texts without limit! Their plan starts out at $20/month so not too bad when comparing some international plans. Highly recommend looking into this.
Foursquare and Yelp are great ways to find nearby cafes, shopping, and entertainment while you're out and about.
Airbnb and Couchsurfing Travel App is a great way to find cheaper lodgings. I have found the most beautiful and affordable country homes or cabins to sleep in while traveling through Airbnb. And, while I'm not necessarily one to do couch surfing (especially at this point in my life) it's still great knowledge. My niece recommends it for younger/single/couple travelers who are looking to save money and like connecting with locals.
Hostelworld is a great app for finding hostels to stay in. My niece also swears by this as well. Hostels are a mixed sort. Some of them are absolutely fantastic, cute, fun, and comfortable. I've stayed in some that were as nice as hotels in their private rooms. You of course have the dorm rooms that are less private (many more bunk mates). It can be another great way of connecting with people and saving your money as hostels tend to be much cheaper than hotels.
On The Fly, or Google Flights, is a great app for finding cheap flights. Check out my post on flying on a budget for more reference on flying cheap.
Map Me is a good app if you're looking to download maps of cities/countries you're in so that you don't have to use data. The app uses your GPS chip to track your route and give you directions.
Currency conversion apps can help you stay on budget and make sure you're not making mistakes in your conversions yourself.
Concluding thoughts…
Cell-phones and travel is easy now because of the prevalence of technology. Companies are doing their best to make their phones and accessibility even better all the time. And there are so many different ways to fit your phone into your travel plans whatever you're doing.
No matter where you're going on your next trip, your phone is sure to play a big role in keeping you connected and getting you to your next destination.
Hopefully this helps!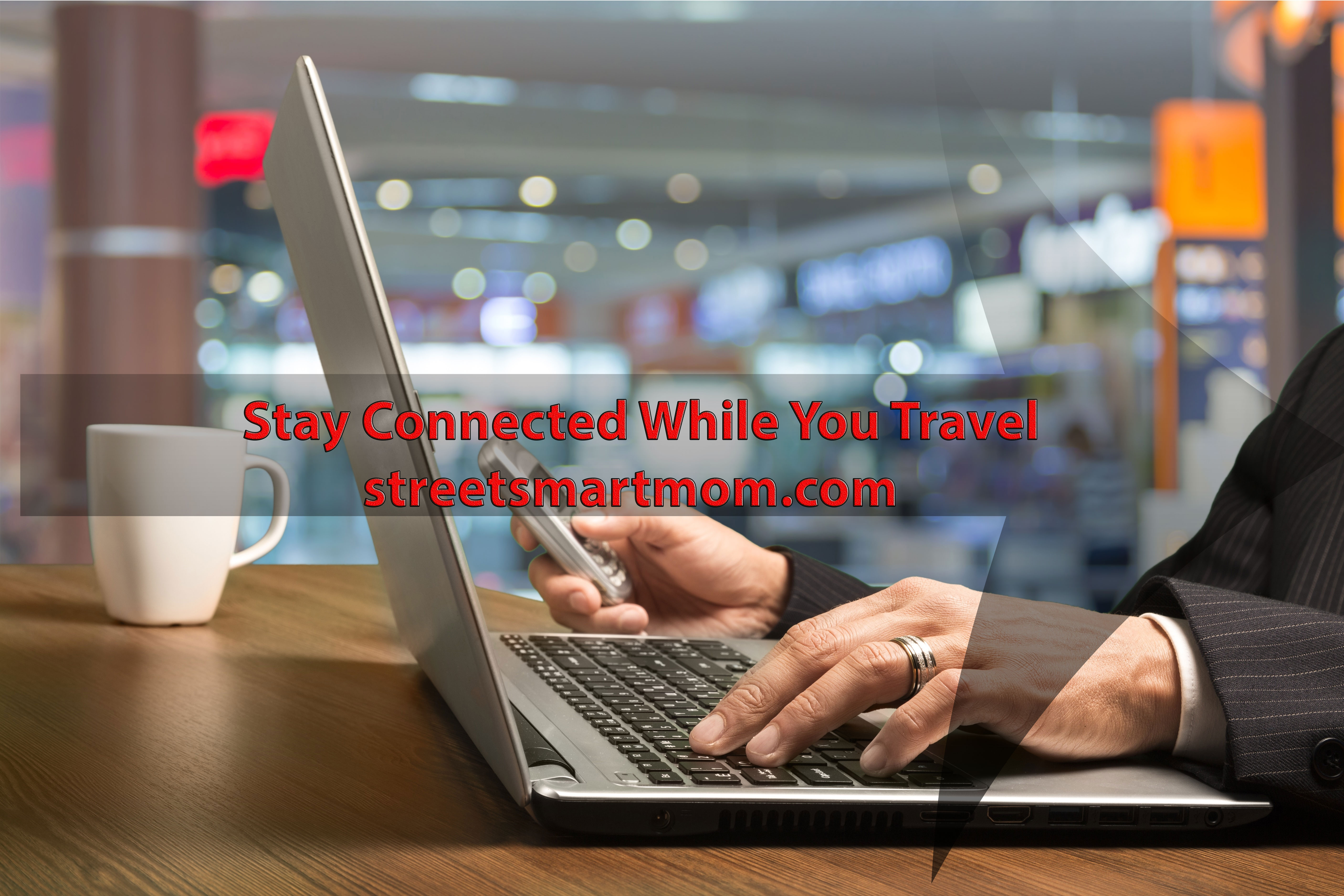 (1) http://solocompass.com/index.php/2016/06/25/cell-phone- plans-traveling- heres-everything-you-need- to-know/
Other sources/resources:
– http://www.cnet.com/news/going-abroad- dont-be- afraid-to- pack-the- cell-phone/
– http://www.travelandleisure.com/articles/tips-for- using-cell- phones-overseas
– http://www.nytimes.com/2015/06/21/travel/how-to- pick-a- cellphone-plan- for-traveling-abroad.html?_r=0